Black Motorcycle Clubs
Welcome to Black Motorcycle Clubs
Your home for all African American Biker Clubs in the United states
Welcome to Black Motorcycle Clubs.us the web's newest website catering to Black Motorcycle Clubs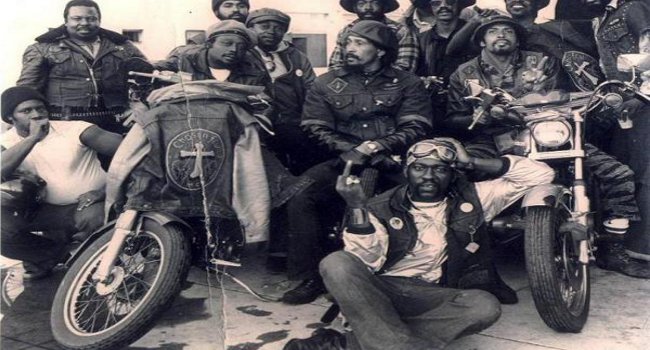 Web Site Terms and Conditions of Use




(Copyright Notice: Reproduction, alteration, modification, rewriting of all the materials in this website, texts, designs, photography, graphics, comments including these Terms Of Service are forbidden without written authorization. We enforce all violations)




Affilations:

This Webstie is in one way Connected to or Affiliated with the Town of Atlantic Beach, The Atlantic Beach Bikefest, The Carolinia Knight Riders, The Myrtle Beach Government, or The North Myrtle Beach Government. This site is dedicated to the event commonly known as "Black Bike Week" which has events in Myrtle Beach, North Myrtle Beach and Atlantic Beach. The views expressed on this site are that of the owners

Contected Social Media Page

This site is the owner of:

Black Bike Week Facebook Page page located here: http://www.facebook.com/BlackBikeWeek.us
The Original Source Group located here: http://www.facebook.com/home.php?sk=group_313798561382&ap=1
Black Bike Week Admin/Promotion/Event located here: http://www.facebook.com/home.php?sk=group_109013002504365&ap=1
Black Bike Week Facebook Personal Page: http://www.facebook.com/BlackBikeWeekMyrtleBeach
And Only These Group, no other Black Bike Week page belong to this site

And these Terms of Service and Privacy Policy Apply to those Pages on Facebook as Well!

Spam

This website and the owned Facebook Groups/Page have a Zero Tolerance Spam/Promotion Policy. Only individual we give permission to my post promotional event, products of service on this website or OUR Facebook Pages!

1. Terms

By accessing this web site, you are agreeing to be bound by these
web site Terms and Conditions of Use, all applicable laws and regulations,
and agree that you are responsible for compliance with any applicable local
laws. If you do not agree with any of these terms, you are prohibited from
using or accessing this site. The materials contained in this web site are
protected by applicable copyright and trade mark law.

2. Use License
Permission is granted to temporarily download one copy of the materials
(information or software) on Black Bike Weeks web site for personal,
non-commercial transitory viewing only. This is the grant of a license,
not a transfer of title, and under this license you may not:

modify or copy the materials;
use the materials for any commercial purpose, or for any public display (commercial or non-commercial);
attempt to decompile or reverse engineer any software contained on Black Bike Weeks web site;
remove any copyright or other proprietary notations from the materials; or
transfer the materials to another person or mirror the materials on any other server.

This license shall automatically terminate if you violate any of these restrictions and may be terminated by Black Bike Weeks at any time. Upon terminating your viewing of these materials or upon the termination of this license, you must destroy any downloaded materials in your possession whether in electronic or printed format.
3. Disclaimer
The materials on Black Bike Weeks web site are provided as is. Black Bike Weeks makes no warranties, expressed or implied, and hereby disclaims and negates all other warranties, including without limitation, implied warranties or conditions of merchantability, fitness for a particular purpose, or non-infringement of intellectual property or other violation of rights. Further, Black Bike Weeks does not warrant or make any representations concerning the accuracy, likely results, or reliability of the use of the materials on its Internet web site or otherwise relating to such materials or on any sites linked to this site.
4. Limitations
In no event shall Black Bike Weeks or its suppliers be liable for any damages (including, without limitation, damages for loss of data or profit, or due to business interruption,) arising out of the use or inability to use the materials on Black Bike Weeks Internet site, even if Black Bike Weeks or a Black Bike Weeks authorized representative has been notified orally or in writing of the possibility of such damage. Because some jurisdictions do not allow limitations on implied warranties, or limitations of liability for consequential or incidental damages, these limitations may not apply to you.
5. Revisions and Errata
The materials appearing on Black Bike Weeks web site could include technical, typographical, or photographic errors. Black Bike Weeks does not warrant that any of the materials on its web site are accurate, complete, or current. Black Bike Weeks may make changes to the materials contained on its web site at any time without notice. Black Bike Weeks does not, however, make any commitment to update the materials.
6. Links
Black Bike Weeks has not reviewed all of the sites linked to its Internet web site and is not responsible for the contents of any such linked site. The inclusion of any link does not imply endorsement by Black Bike Weeks of the site. Use of any such linked web site is at the users own risk.
7. Site Terms of Use Modifications
Black Bike Weeks may revise these terms of use for its web site at any time without notice. By using this web site you are agreeing to be bound by the then current version of these Terms and Conditions of Use.
8. Governing Law
Any claim relating to Black Bike Weeks web site shall be governed by the laws of the State of Maryland without regard to its conflict of law provisions.
General Terms and Conditions applicable to Use of a Web Site.
9. Disclaimer for Errors and Omissions:
Black Bike Week and its clients make every reasonable effort to ensure the accuracy and validity of the information provided on its web pages. However, as policies, price points, dates, conditions, and information are continually changing, Black Bike Week and its clients reserve the right to change at any time without notice, information contained on this website and makes no warranties or representations as to its accuracy.
10. Warranty and Liability
The website user must understand that information on this website is provided with no express or implied warranty and that Black Bike Week and its clients accept no liability or responsibility for any errors or omissions in the content on the Site or for damages as a result of relying on information contained within this site.
11. Links to Third Party Sites:
External links are provided as a service to users. Black Bike Week and its clients do not accept any responsibility or liability for the accuracy or content of those sites.
12. No contract; limited license:
Please make sure that you understand that the information provided here is being provided freely, and that no kind of agreement or contract is created between you and the owners or users of this site, the owners of the servers upon which it is housed, the individual Black Bike Week, its clients, contributors, any project administrators, sysops or anyone else who is in any way connected with this project or sister projects subject to your claims against them directly.
Featured Links and Advertisements:
The Web site contains hyperlinks to Web sites offered by parties other than Black Bike Week. Such hyperlinks are provided for your reference and convenience only. Black Bike Week does not control such other Web sites and is not responsible for their content; nor does Black Bike Week's inclusion of hyperlinks to such Web sites imply any endorsement of the material on such Web sites or any association with their operators. Unless otherwise specifically stated on this Web site, Black Bike Week does not endorse any product or service or make any representation regarding the reliability, quality or accuracy of any products or services featured in, or linked to, any advertisement appearing on this Web site.
Linking
Unless you are subsequently advised otherwise by Black Bike Week, you are hereby licensed to create hyperlinks to the content on the Web site, provided that the hyperlink accurately describes the content as it appears on the Web site. Black Bike Week reserves the right to revoke this license generally, or your right to use specific links, at any time, and may normally break any hyperlink at its discretion. Under no circumstances may you "frame" the Web site or any of its content or copy portions of the Web site to a server, except as part of an Internet service provider's incidental caching of pages. Each page within the Web site must be displayed in full (including all trademarks, branding, advertising and promotional materials), without any accompanying frame, border, margin, design, branding, trademark, advertising or promotional materials not originally displayed on the page within the Web site. You are not authorize to copy and paste any of Black Bike Week articles in any other websites. You are not authorized to re-write or create any derivative work from Black Bike Week articles with the intention to publish or advertise. You are not authorized to use pictures, illustrations and graphics found in Black Bike Week website. You are not authorized to copy and re-publish any of our information and comments. You are not authorized to copy, imitate, create any derivative work inspired by Black Bike Week website design and graphics, including logotypes, banners and advertisements. You can only share articles via the "Share" widget installed under each article, and this without changing the headline as it appears in Black Bike Week Blog.
Children's Privacy
The following additional terms, conditions and notices apply to use of the Web site by children under the age of 13 years whenever Black Bike Week becomes aware that a user is in that age range: Users under 13 years of age may not submit or post information on the Web site without the consent of the user's parent or legal guardian. Prior to collecting any personal information about a child under 13, Black Bike Week makes reasonable efforts to obtain consent from the child's parent after informing the parent about the types of information Black Bike Week will collect, how it will be used, and under what circumstances it will be disclosed. Although Black Bike Week will apply these children's terms and conditions whenever it becomes aware that a user who submits Personal Information is less than 13 years old, no method is foolproof. MEDIA GENERAL strongly encourages parents and guardians to supervise their children's online activities and consider using parental control tools available from online services and software manufacturers to help provide a child-friendly online environment. These tools also can prevent children from disclosing online their name, address, and other personal information without parental permission.
Copyright
By providing any content to this web site: (a) you agree to grant the site editor a worldwide, royalty-free, perpetual, non-exclusive right and license (including any moral rights or other necessary rights.) to use, display, reproduce, modify, adapt, publish, distribute, perform, promote, archive, translate, and to create derivative works and compilations, in whole or in part. Such license will apply with respect to any form, media, technology already known at the time of provision or developed subsequently; (b) you warrant and represent that you have all legal, moral, and other rights that may be necessary to grant the site editor the license specified (c) you acknowledge and agree that the site editor will have the right (but not obligation), at the site editor's entire discretion, to refuse to publish, or to remove, or to block access to any content you provide, at any time and for any reason, with or without notice.
Except for material in the public domain under United States copyright law, all material contained on the Web site (including all software, HTML code, Java applets, Active X controls and other code) is protected by United States and foreign copyright laws. Except as otherwise expressly provided in these terms and conditions, you may not copy, distribute, transmit, display, perform, reproduce, publish, license, modify, rewrite, create derivative works from, transfer, or sell any material contained on the Web site without the prior consent of the copyright owner. None of the material contained on the Black Bike Week site may be reverse-engineered, disassembled, decompiled, transcribed, stored in a retrieval system, translated into any language or computer language, retransmitted in any form or by any means (electronic, mechanical, photo reproduction, recordation or otherwise), resold or redistributed without the prior written consent of Black Bike Week. Violation of this provision may result in severe civil and criminal penalties. You may make single copies of materials displayed on the Web site for your own personal and noncommercial use only, provided any copies include the copyright and other notices displayed with the materials on the Web site. You may not distribute such copies to others, whether or not for a charge or other consideration, without prior written permission from Black Bike Week or the copyright owner of the copied material. Requests to reproduce materials on the Web site for distribution or other purposes should be emailed to: [email protected]. Or call 202-717-6690.
Privacy Policy
Your privacy is very important to us. Accordingly, we have developed this Policy in order for you to understand how we collect, use, communicate and disclose and make use of personal information. The following outlines our privacy policy.
Before or at the time of collecting personal information, we will identify the purposes for which information is being collected.
We will collect and use of personal information solely with the objective of fulfilling those purposes specified by us and for other compatible purposes, unless we obtain the consent of the individual concerned or as required by law.
We will only retain personal information as long as necessary for the fulfillment of those purposes.
We will collect personal information by lawful and fair means and, where appropriate, with the knowledge or consent of the individual concerned.
Personal data should be relevant to the purposes for which it is to be used, and, to the extent necessary for those purposes, should be accurate, complete, and up-to-date.
We will protect personal information by reasonable security safeguards against loss or theft, as well as unauthorized access, disclosure, copying, use or modification.
We will make readily available to customers information about our policies and practices relating to the management of personal information.
We are committed to conducting our business in accordance with these principles in order to ensure that the confidentiality of personal information is protected and maintained